The home of major global events featuring the world's most prominent spiritual thinkers. We've broadcast fascinating and exclusive lectures from:
THE DALAI LAMA
ECKHART TOLLE
WAYNE W. DYER
ERIC PEARL
DAN MILLMAN
RAM DASS
to name but a few. Esoguru allows people from all over the world to watch these incredible presentations and learn from teachers whom would otherwise be inaccessible to them.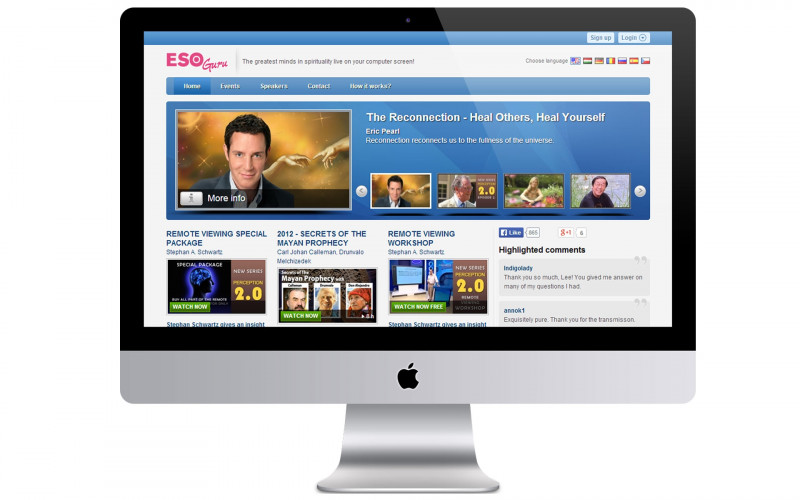 Inspirational Speakers
---
Dalai Lama
The Dalai Lama (a title that means "Ocean of Wisdom") is considered to be a reincarnation of Avalokiteshvara, the Buddha of compassion.
Drunvalo Melchizedek
Drunvalo Melchizedek is the author of four books, which have been published in 29 languages and reach out to over one hundred countries throughout the world. He has founded the Flower of Life Workshops with over 300 trained and certified facilitators teaching in over sixty countries.
Eckhart Tolle
Bestselling writer, spiritual teacher, the author of the number one bestseller, The Power of Now, which has been widely recognized as one of the most influential spiritual books of our time.